European Conference on Rare Diseases (ECRD) 2022
Posted on

19 July 2022

in News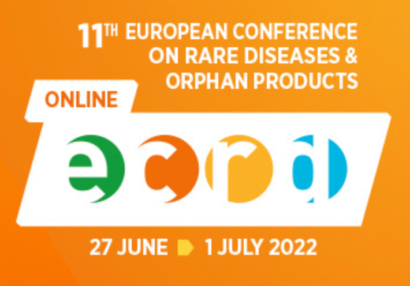 ECRD2022 was among our most inclusive and sustainably responsible conferences to date! It took place online from 27 June – 1 July 2022 (spread over five half days), providing the opportunity to build upon the success of the last online conference, expand outreach to key stakeholders, showcase solid political support, and build momentum for post-ECRD2022 implementation.
ECRD2022 was designated as an official event of the 2022 French Presidency of the Council of the European Union. The programme mirrored the political opportunities and policy milestones. Also, it presented a chance to hear from European and international institutions, key opinion leaders working in the field, and persons living with a rare disease to shape the best possible future framework of policies.
On the first day of ECRD2022, the Opening Plenary Session set the scene for this year's conference. It was followed by an orientation and networking session along with several parallel Thought Leader sessions. ERN eUROGEN HCP Network Coordinator Representative, Wout Feitz, participated in a Panel session on the ERNs, and Michelle Battye, ERN eUROGEN Programme Manager, gave a joint presentation (download here) with Rare Diseases International and CureForU on Preparing the Foundations for a Global Rare Disease Network.  The Executive Summary from the session is now available.