ERN eUROGEN Coordination Team
ERN eUROGEN HCP Network Coordinator Representative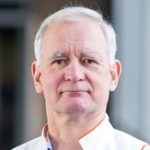 Prof. Wout Feitz – Prof. Feitz is the Representative of ERN eUROGEN's HCP Network Coordinator, Radboudumc.

Therefore, he has overall responsibility for all aspects of coordination and governance, dissemination and collaboration, evaluation and monitoring, virtual consultations, registry and other digital activities, and training and education for ERN eUROGEN and its members.

He is responsible for submitting European Commission (EC) grant proposals to secure ERN funding, managing and reporting on the grants, and fostering relationships with the EC. He is Chair of the EC ERN Monitoring Working Group (which ERN eUROGEN leads for all ERNs).

Prof. Feitz studied Medicine in Nijmegen, specializing first in urology then in the field of pediatric urology. In 1993, he was appointed as a Pediatric Urologist in the Department of Urology at Radboud University Medical Centre, Nijmegen, NL. In 2001 he became associate professor and in 2006 full professor in Pediatric Urology at Radboud University, Nijmegen.

ERN eUROGEN Programme Manager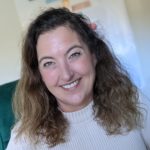 Michelle Battye – Michelle is responsible for all operational aspects of the network, reporting to the HCP Network Coordinator Representative, Prof. Wout Feitz. Her main focus is on ensuring the network is active, working together as a team, and that it is delivering.

Therefore, Michelle oversees ERN eUROGEN's coordination and governance, dissemination and collaboration, evaluation and monitoring, virtual consultations, registry and other digital activities, and training and education.

She is responsible for drafting multiple European Commission (EC) grant proposals to secure ERN funding, managing and reporting on the grants, and fostering relationships with the EC. She also helps out with the EC ERN Monitoring Working Group (which ERN eUROGEN leads for all ERNs).

Michelle has a background in European project management, European policy coordination, European partnerships, conference management, and training, and has worked for the European Commission, UK Government, and UK National Health Service (NHS).

ERN eUROGEN Business Support Manager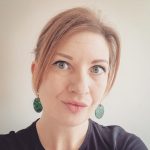 Jen Tidman – Jen is responsible for supporting and managing the administrative aspects of ERN eUROGEN's business and day-to-day coordination.

She assists the HCP Network Coordinator, the Programme Manager, the rest of the Coordination Team, the Strategic Board, the Operational Board, the Advisory Board, the Workstream Leads, the Expertise/disease Area Leads, the ePAG and ePAG Advocates, the Supporting Partners, and the Guidelines Expert Panel and Subgroups.

Jen oversees emails to/from the network, arranges and facilitates virtual and face-to-face meetings, creates agendas and takes minutes, implements and maintains administrative and archival systems (e.g., the ERN Collaborative Platform), and assists with coordination and governance activities, including project management, grant writing, and report writing.

With a background in both journalism and publishing, she is the production lead for the ERN eUROGEN book on rare and complex urology and is responsible for ERN eUROGEN's dissemination activities, including maintaining the website, compiling the e-newsletters, managing social media, and anything else to do with the promotion of the network.
Operational Helpdesk / CPMS / Training & Education Team
ERN eUROGEN Lead IT and Data Performance Analyst

Darren Shilhan – Darren helps our network clinicians get their difficult patient cases uploaded to the Clinical Patient Management System (CPMS).

He also focuses on data analysis, including the collection of patient data from our member centres and produces a performance dashboard each month that monitors the activity of the network. Darren co-organises the ERN eUROGEN webinar programme.

He has worked as a data performance analyst, policy advisor, and trainer for the UK Civil Service.

ERN eUROGEN Clinical Specialist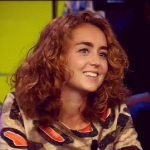 Loes Oomen – Loes facilitates the virtual multi-disciplinary team meetings that ERN eUROGEN holds using the Clinical Patient Management System (CPMS) and coordinates the ERN eUROGEN webinar programme.

Loes studied medicine in Nijmegen and has obtained her medical degree in 2021. She is currently working on her PhD thesis on prognostic factors for graft survival in pediatric kidney transplant recipients.

ERN eUROGEN Registry Coordinator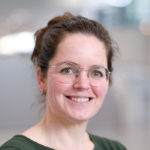 Loes van der Zanden – Loes is developing ERN eUROGEN's patient registry, facilitating its set up, launch and maintenance.

Loes gained her PhD in 2012, which involved paediatric urology data collection relating to genetics, environmental factors, and gene-environment interactions in the aetiology of hypospadias within the AGORA biobank.

Since then, she has been carrying out postdoctoral research on genetic and environmental risk factors for congenital anomalies (AGORA) and coordinating an international EU FP7 Health Project, EuroTARGET (European collaborative project on TArgeted therapy in Renal cell cancer: GEnetic and Tumour-related biomarkers for response and toxicity).

ERN eUROGEN Registry Manager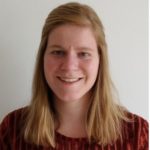 Lotte Boormans – Lotte is the Registry Manager of the ERN eUROGEN. In that role, she helps Loes set up and maintain the patient registry. She is also a contact person for the HCPs, to assist with implementing the registries and answering any practical questions.

In 2021, Lotte obtained her Master's degree in Medical Biology at Radboudumc, Nijmegen.

ERN eUROGEN Registry Assistant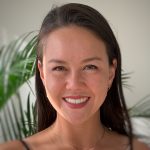 Isabel Hageman – Isabel is assisting Loes in setting up ERN eUROGEN's patient registry.

Isabel is a medical doctor and clinical researcher working on a PhD (co-supervised by Radboudumc and Murdoch Children's Research Institute) relating to the setup of patient registries for rare diseases, specifically anorectal malformations.