Webinar Programme
ERN eUROGEN's educational webinar programme is part of our work package on training and education.

Usually, ERN eUROGEN webinars are held on Wednesdays at 18:00 CET. We have up to four webinars each month. All webinars are run via GoToWebinar. Further to GoTo's Attendee Guide, we have also produced a brief reference guide for attendees.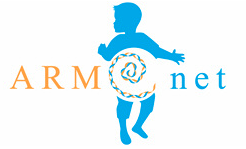 Our anorectal malformation (ARM) webinar series covers all aspects of paediatric colorectal surgery, in particular (congenital) anorectal malformations. They are joint presentations between ERN eUROGEN and ERN ERNICA (the European Reference Network for rare Inherited and Congenital (digestive and gastrointestinal) Anomalies) and are supported by the ARM-Net Consortium, a group of professionals and patient representatives that aim to exchange data and knowledge to improve clinical care and to perform research on congenital anorectal malformations.

ERN eUROGEN's webinar programme began in 2019 and expanded in 2022 to deliver more sessions. To evaluate our audience's current feelings toward our programme, we ran an annual survey in September 2022 to gather feedback. Furthermore, we incorporated comments from the surveys which we send out after each webinar. The results have been very positive; thus, we are not planning to make significant changes to how we run the sessions in the future. However, there are a few small areas identified for potential improvement. These, along with the results, are set out in this pdf.

If you missed the annual survey and wish to provide feedback on any of our webinars (which you may have subsequently watched on our YouTube or GoToWebinar channels) or the webinar programme in general, you can do so by emailing us.