eUROGEN Webinar: Complex urethral reconstruction – the two-staged Meshgraft technique
Posted on

6 November 2020

in News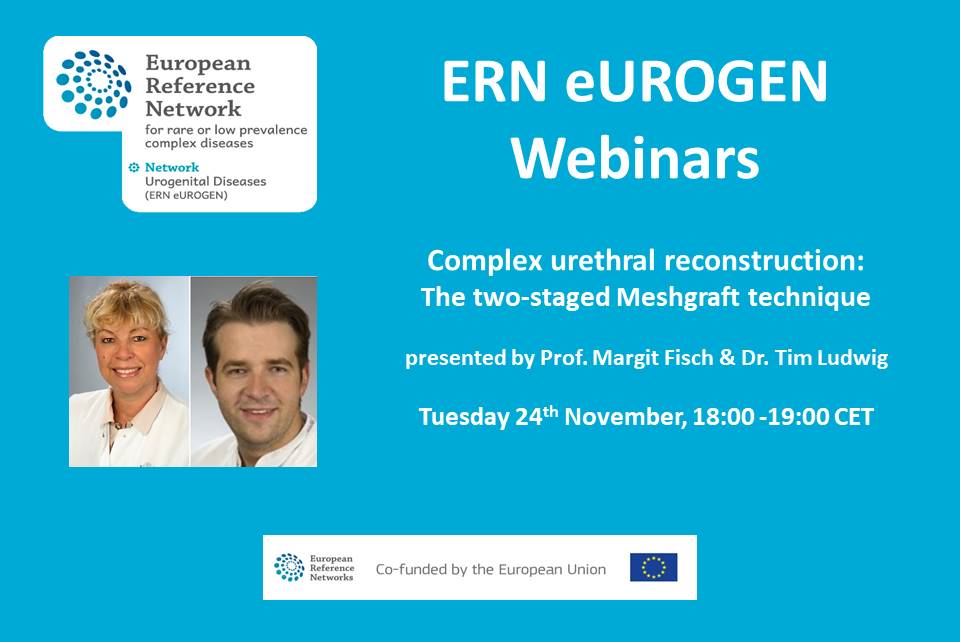 On Tuesday 24th November at 18:00 CEST, we will be continuing our series of eUROGEN webinars.
This webinar will be presented by Prof. Margit Fisch and Dr. Tim Ludwig from Universitätsklinikum Hamburg-Eppendorf, and is aimed at healthcare professionals.
Two-staged repair of urethral strictures is indicated if the urethral plate is narrow and scarred with a lumen of less than 6F or if it is not salvageable. Today buccal mucosa is the preferred tissue for urethral reconstruction, however, longer grafts are associated with an increased morbidity at the harvesting site. Exposure to air with subsequent shrinkage is another disadvantage of BM. Thus, in long complex strictures requiring a staged procedure, we prefer the Meshgraft-technique (harvested from the inner thigh) as described by Prof. Schreiter in 1984. We will discuss the indications on the basis of case presentations. The main focus will be on the step-by-step surgical technique (Video stage I), and tips and tricks . We will present our experience and how to manage complications.
You can register here for this event.
Details of other forthcoming webinars, as well as links to previous webinars, can be found here.