Testicular cancer affects 3-10/100,000 males annually with a peak incidence aged 30 – 40.  It is a malignant tumour with excellent cure rates (>90% across all stages) if diagnosed early and appropriately treated. Important risk factors include a positive family history among first-grade relatives and incorrect developments such as an undescended testis among others. In the presence of risk factors, physical self-examination as a screening practice is advised.
A testicular mass should prompt a thorough examination by a qualified and experienced urologist, who will also perform an ultrasound of the testicles to confirm the diagnosis. Additionally, a blood sample will be drawn to look for disease markers (Alpha-fetoprotein [AFP], hCG [human chorionic gonadotropin] and LDH [lactate dehydrogenase]). Testicular cancer may spread to lymph nodes or other organs such as the lungs. Scans of the abdomen, the pelvis and the chest are required to rule out/confirm metastatic disease. Further tests will be discussed if deemed appropriate. Rarely, testicular cancer can also manifest itself outside the testis with unspecific symptoms, making it more difficult to diagnose.
Usually, the tumour-bearing testis is surgically removed via an incision in the groin first. About 9% of patients with testicular cancer have a premalignant lesion in the contralateral testicle. A simultaneous contralateral biopsy can be considered if risk factors (men <40 years old, testicular volume <12 ml) exist. After the surgery, the histopathological examination of the testis will give information about the specific entity of the tumour, where the majority (>95%) can be differentiated into pure seminomas or non-seminomas.
Depending on the stage of the disease, further treatment might be necessary including:
Chemotherapy
Radiation therapy
Surgery
If the tumour is localised without signs of metastasis, no further treatment might be necessary. However, with certain risk factors, adjuvant treatments might be considered to reduce the risk of recurrence. In order to recognise such recurrence, a strict and standardised follow-up schedule includes regular physical, blood and radiological diagnostics.
If the tumour has spread to lymph nodes or other organs, strict adherence to international guidelines and treatment algorithms are a safeguard to maintain excellent cure rates. Studies show a high heterogeneity and negligence of guideline adherence in the primary and the recurrent disease setting, which consequently leads to higher recurrence rates, unnecessary treatments and potentially higher mortality. Thus, it is essential that patients with this rare tumour entity, and especially those with intermediate and poor prognosis, should be treated in a multidisciplinary team of experts at a specialised centre.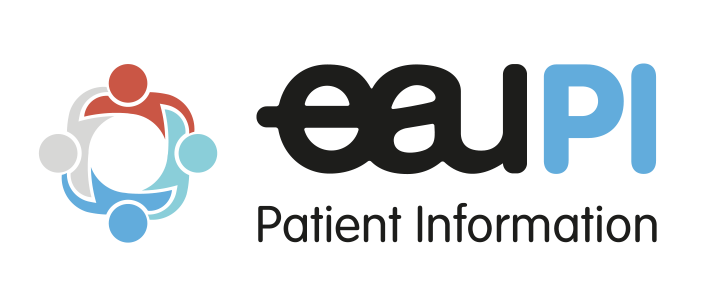 You can find further information and support via the Patient Information pages on the European Association of Urology (EAU) website here.