UnoSguardoRaro: Rare Disease International Film Festival, 10-22 November 2022
Posted on

8 November 2022

in News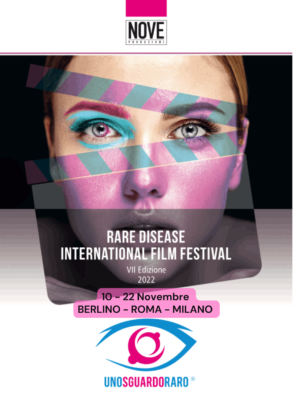 The VII edition of UnoSguardoRaro: Rare Diseases International Film Festival (RDIFF) will shine a spotlight, not on diseases, but on people, their stories and their different way of living and will be held this month, opening on 10 November in Berlin (DE) and then in Rome and Milan (IT) from 13-22 November with a rich calendar of screenings and events.
This will be a thrilling edition with 50 works from 35 countries in the programme, three competition sections, 20 prizes, and six different juries. The public will be able to vote online to assign the Award USR PLAY by connecting and registering on www.unosguardoraro.tv.
RSVP: Available places are limited, so please book by sending an email to comunicazione@noveproduzioni.it. You will receive confirmation of the places by email.
Festival information: www.unosguardoraro.org
Press Office:
Serena Bartezzati cell: +39 346 955 4495
Anna Borioni cell: +39 347 140 9877
Downloads: