Affiliated Partners
Posted on

20 February 2019

in News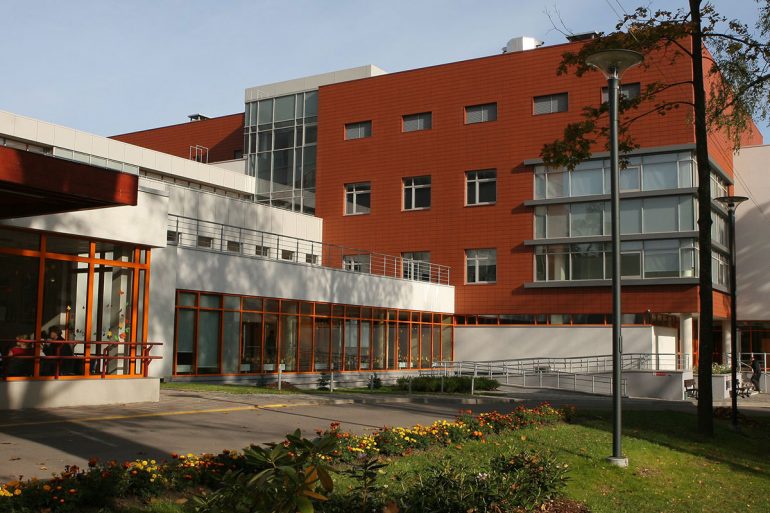 In 2019 the Board of Member States for ERNs (BoMS), which is mostly comprised of representatives from the health ministries of the Member States, has begun the process of designating institutions in their countries as Affiliated Partners to work with ERNs.
ERN eUROGEN received a designation from Latvia and the Children's Clinical University Hospital, Riga, Latvia (photo above), has been nominated to work with our Workstream 1 (rare congenital uro-recto-anomalies).  An introductory WebEx was arranged on 1 February between eUROGEN and the clinicians in the Children's Clinical University Hospital in Riga (click here for the minutes).  During this very useful meeting, we gave an overview of eUROGEN and the activities that the Latvian healthcare professionals could participate in, e.g., sharing cases for advice on the Clinical Patient Management System (CPMS), developing clinical guidelines, and participating in network training and educational activities and research.
eUROGEN will be working proactively with the Affiliated Partners to train them on how to use CPMS, because a priority objective for our network is to transfer knowledge and offer as much help and advice as possible to healthcare professionals in countries which do not see rare and complex cases very often due to their smaller population sizes.  It was interesting to note that the total population in Latvia is roughly the same as the patient population treated by Sheffield Teaching Hospitals NHS Foundation Trust (about 2 million patients).
The Chair of the ERN Coordinators Group (ERN CG), Franz Schaefer, is currently working on developing a strategy for the integration of the Affiliated Partners, which will be discussed and hopefully agreed at the next meeting of the ERN CG on 25 March.