Meet the Team: Darren Shilhan, ERN eUROGEN Lead IT and Performance Data Analyst
Posted on

6 July 2020

in News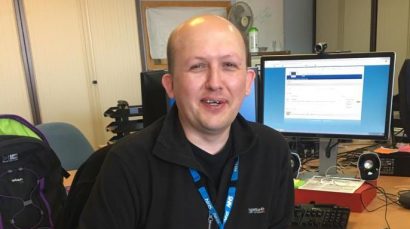 My primary role is to help our network clinicians get their difficult patient cases uploaded to the Clinical Patient Management System (CPMS) for discussion with other experts and also to help them to navigate any issues they face.
The other part of my job focuses on data analysis, including the collection of patient data from our centres. I produce a performance dashboard each month that monitors the CPMS activity of the network, along with things such as social media stats. I also organise the eUROGEN webinar programme; these events are advertised on our website, as well as via social media.
Outside of work, I like to get away from geeky data by playing nerdy roleplaying games, primarily Dungeons & Dragons. Other than that, I have been learning to play the piano for the last year and I am working towards taking my Grade 1 exam.