EJP RD Trans-ERN Training Workshop: Krakow, June 2023
Posted on

19 June 2023

in News
A cross-ERN training workshop on "Foetal and Postnatal Multidisciplinary Management in RD: MMC and LUTO" was held in Krakow (PL) from 4-6 June 2023. The primary objective was training healthcare providers (HCPs) from different ERNs involved in the clinical research on myelomeningocele (MMC) and lower urinary tract obstruction (LUTO). A secondary objective was to discuss postnatal management for newborns who have prenatal procedures and propose best clinical practices. The EJP RD funded the workshop with the active participation of the ERN eUROGEN, ERN ERKNet, and ERN ITHACA.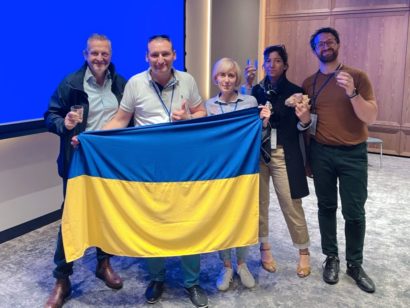 More than 50 participants attended from Austria, Belgium, Denmark, France, Germany, Ireland, Italy, Netherlands, Norway, Poland, Romania, Spain, Sweden, and the UK. Among them were 11 paediatric urologists, 8 paediatric nephrologists, 5 obstetricians, neurosurgeons and paediatricians, physical rehabilitation doctors, geneticists, etc. Three people represented patient organisations. Thanks to additional financial support from ERN eUROGEN, four colleagues from Ukraine were able to join the meeting.
The experts presented high-quality lectures in every session, followed by fruitful discussions. On the last day, participants were divided into two working groups to summarise the course and to share their knowledge and experience. This formula was well received, and the final assessment score was 4.78 out of 5 (from 32 returned satisfaction surveys), which is excellent.
LUTO Working Group
The general "feeling" based on the current literature and the experience is against vesico-amniotic shunts (VAS), but if the decision is made to go for VAS, then it should be considered as early as possible.
The group agreed that there is no need to perform genetic testing before VAS. Due to the different religious and ethical backgrounds in countries within the EU, approaches can be quite different; for example, abortion is much higher in northern countries than in southern ones. Additionally, there are also legal issues that might be a "limiting" factor for a common best practice.
The panel concluded that there was no difference in postnatal management, which is mainly based on a newborn child's clinical status. There was a consensus that more data is required on bladder function in posterior urethral valve (PUV) patients following prenatal VAS.
Indications for vesicostomy and high diversion in these newborns are unclear, but the panel suggested diversions only in very selected cases. The main procedure is an endoscopic valve incision. Vesicostomy should only be performed in a "small baby" when a cystoscopy is impossible due to technical issues. Very seldomly and based on social "considerations", there may be a need for additional bladder emptying in children with impaired kidney function when CIC is impossible (e.g., when the upper tract is not dilated when the bladder is empty) or high diversion if poor kidney function persists and there is dilation of the upper tract despite effective bladder emptying.
MMC Working Group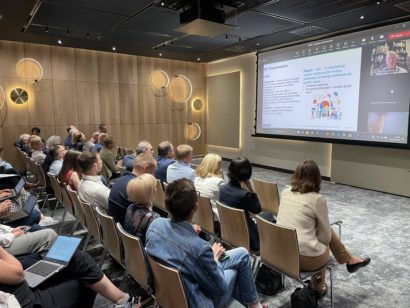 Foetal repair of myelomeningocele (MMC) has been introduced as an alternative management to postnatal repair. This surgery has been performed in very highly specialised centres with positive results for neurological and deambulatory aspects, but urological results are discordant. For uro-nephrological aspects, specific diagnostic tools on prenatal clinical approaches and decisions are lacking, as postnatal urological management.
There was a consensus to limit this kind of surgery to very selected centres within the European consortium, where the indications for MMC foetal repair, the type of surgery, and all aspects related to the surgical outcome will be generated from this think tank process.
A general agreement was expressed on the advantage of defining recommendations to be addressed to paediatric urologists, paediatric nephrologists, foetal surgeons, neurosurgeons, and obstetricians dealing with prenatally operated MMC because common best practice recommendations on postnatal urological management of foetuses operated for MMC will be helpful for better understanding urological results (at present, urological management is different between centres).
Furthermore, all WG members considered the critical evaluation of North American experience, the UMPIRE protocol, useful. A group of experts will be defined based on the personal experience of the major European centres involved with foetal MMC repair, other urologists chosen from EAU/ESPU guidelines, and ERN ERKNet.
The results will be discussed, and the approved main results will be included in a consensus paper draft. For this purpose, some PICO questions have been defined.