eUROGEN at the EAU Annual Congress
Posted on

20 February 2019

in News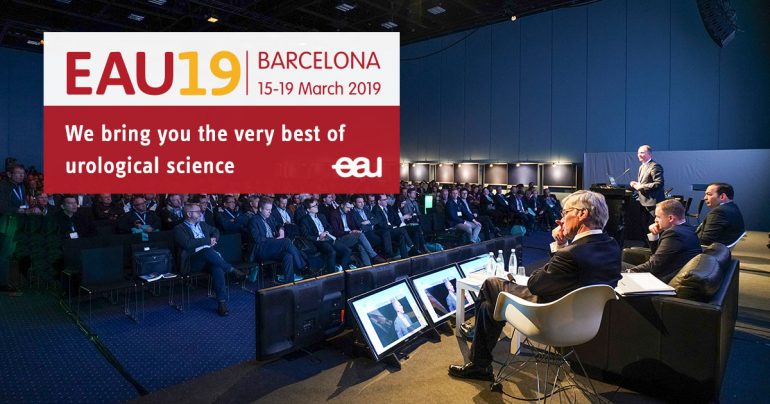 eUROGEN is gearing up for the annual European Association of Urology (EAU) Annual Congress in Barcelona (15-19 March) where some 15,000 urologists and other stakeholders will gather for the second biggest urological congress in the world.
Prof Christopher Chapple, as Secretary General of the EAU and CPMS Implementation Lead for eUROGEN, will give a plenary address on "The EAU and European Health: the ERN eUROGEN" on Monday 18 March 2019.
There will also be a speciality session on ERN eUROGEN on Saturday 16 March with presentations by our new coordinator, Prof Wout Feitz, alongside other experts and a patient representative. Prof Feitz will also be interviewed by EAU TV, and in his other role as Workstream 1 Leader, he will present on "Paediatric urology and rare diseases".
Prof Margit Fisch (Workstream 2 Leader) will be presenting on "Reconstructive urology in the European Reference Networks" and Prof Vijay Sangar (Workstream 3 Leader) will be presenting on "Centralisation of penile cancer care and eUROGEN: Are we improving outcomes?"  A special poster session on "Rare Diseases – the basis of ERN eUROGEN" will cover many of the conditions included in our network, and two posters in the Penile Cancer poster session also relate to eUROGEN.
We will have a eUROGEN and CPMS training booth in the exhibition area where we will hand out information about our activities.
We think you will agree that we are making the most of this opportunity to disseminate information to the urological community about the existence of eUROGEN and the ERNs!