ERN eUROGEN Webinar: Effective multidisciplinary BPS-IC healthcare management
Posted on

1 November 2021

in News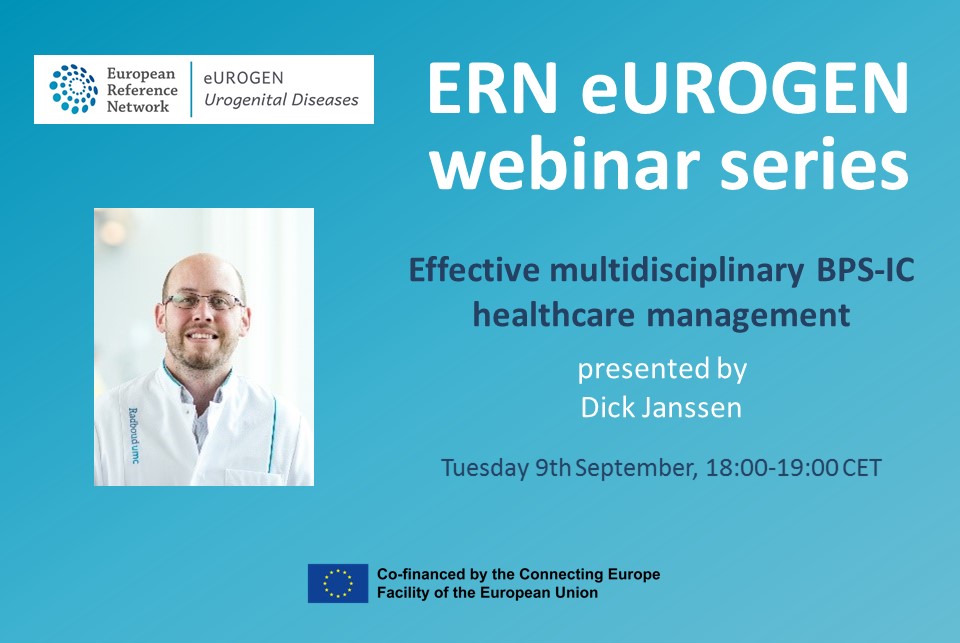 Tuesday 9th November at 18:00 CET.
This webinar will focus on current perspectives for optimal BPS-IC healthcare management – who should be part of this team approach and what can each specialist bring to the table to change the downward spiral in which many of our BPS-IC patients find themselves. There will be a focus on current bottlenecks, available diagnostic requirements, and treatment modalities.
This webinar will be presented by Dr. Dick A.W. Janssen from Radboudumc in Nijmegen in the Netherlands. It is aimed at healthcare professionals.
You can register here for this event.
Details of other forthcoming eUROGEN webinars, as well as links to previous webinars, can be found here.