eUROGEN Webinar: Paediatric Colorectal Surgery – An introduction to eUROGEN ARM Webinars
Posted on

17 July 2020

in News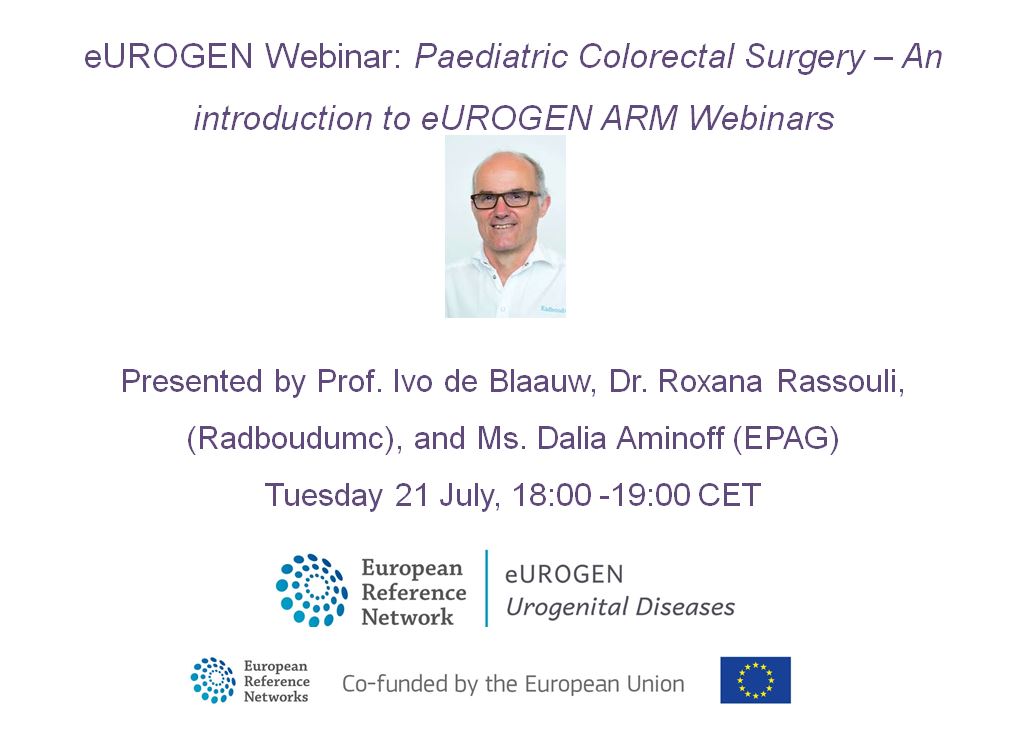 On Tuesday the 21st July at 18:00 CEST, we will be continuing our series of eUROGEN webinars.
This webinar will be presented by Prof. Ivo de Blaauw, paediatric surgeon at Radboudumc in Nijmegen, and Ms. Dalia Aminoff, the eUROGEN patient group representative for paediatric surgery. Prof. de Blaauw is also the eUROGEN Disease Area Coordinator for urorectal/anorectal malformations.
This webinar is the first in a series covering all aspects of paediatric colorectal surgery, in particular (congenital) anorectal malformations. In the webinar, the relevance of eUROGEN, ARMnet and other international networks will be introduced and explained. Future topics for webinars will be discussed and suggestions welcomed.
You can register here for this event.
Details and links to previous webinars can be found here.