eUROGEN Webinar: Reconstructive surgery in females of vesicovaginal fistulae, vaginal mass, and urethral diverticulae
Posted on

29 May 2020

in News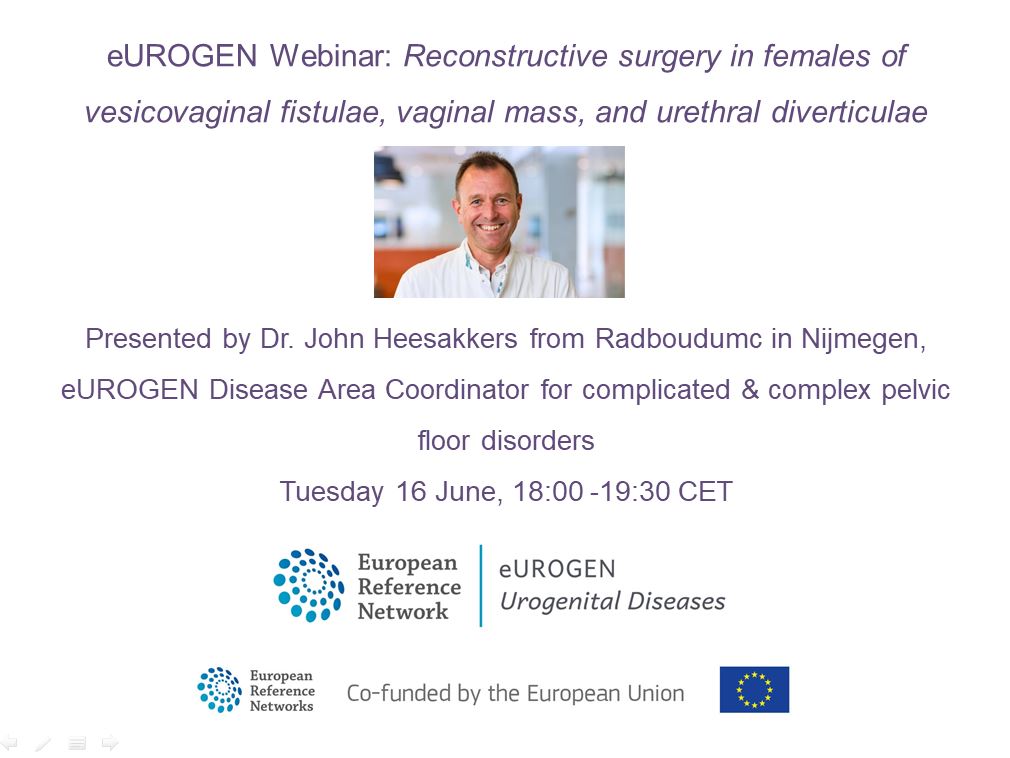 On Tuesday the 16th June at 18:00 CEST, we will be continuing our series of eUROGEN webinars with a presentation by Dr. John Heesakkers, Urologist at Radboudumc in Nijmegen, and eUROGEN Disease Area Coordinator for complicated & complex pelvic floor disorders. You can register here for this event.
This will be a practical webinar focusing on rare functional urological diseases and complications:
– Firstly the general principles of assessment of vesicovaginal fistulae is explained followed by a video of VVF closure via the vaginal route.
– The second case is the vaginal excision of a huge vaginal mass with good functional outcome afterwards.
– The third case is the workup of a urethral diverticulum with a surgical video as an example.
Details and links to previous webinars can be found here.