Adrenal incidentaloma – to biopsy or not?
Posted on

29 April 2020

in News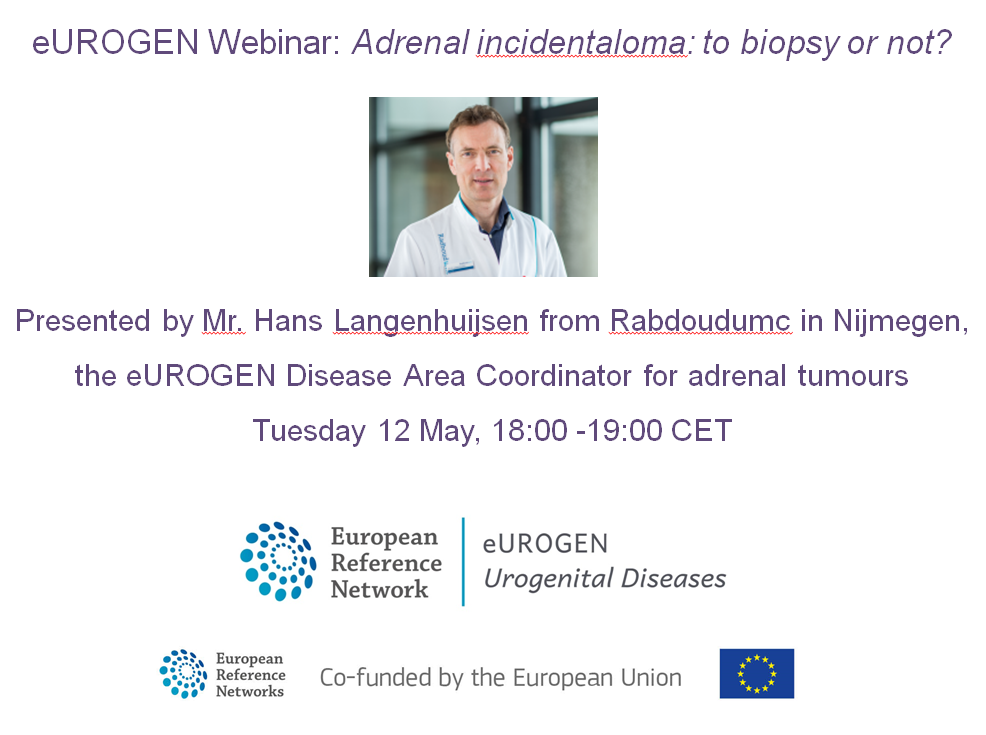 On Tuesday the 12thMay at 18:00 CEST, we will be continuing our series of eUROGEN webinars with a presentation by Mr. Hans Langenhuijsen, Urologist at Rabdoudumc in Nijmegen, and eUROGEN Disease Area Coordinator for adrenal tumours. You can register here for this event.
Adrenal incidentalomas are found in up to 10% of CT scans that are made for non-adrenal indications. The goal of this webinar is to illuminate the basic knowledge about adrenal diseases for urologists and the appropriate diagnostic work-up. What should be the steps upon finding of an adrenal incidentaloma? The importance of a multidisciplinary approach in evaluating the endocrine activity and the radiological characteristics are shown. The indications for surgery are assessed and for follow-up when surgery is not indicated. The specific role of biopsy for inconclusive adrenal tumours on imaging is discussed.
Details and links to previous webinars can be found here.