ERN eUROGEN Webinar: Common challenges in uncommon conditions
Posted on

24 January 2022

in News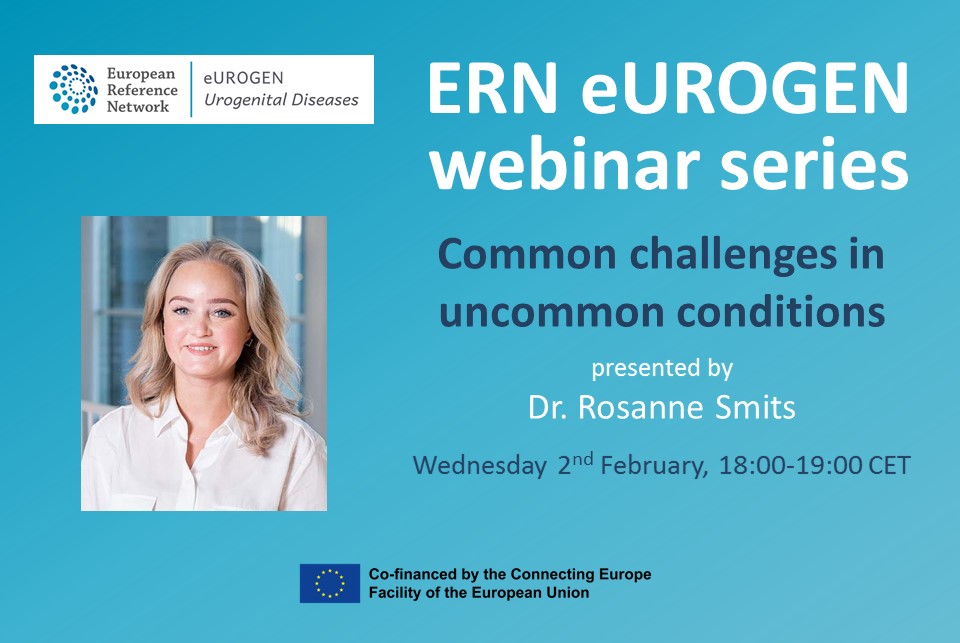 Wednesday 2nd February at 18:00 CET.
This webinar will be presented by Dr. Rosanne Smits, researcher at the department of medical psychology of the Radboudumc, Nijmegen.
Despite the inherent rarity of a rare disease, it is not rare to have a rare disease. The same is true for its impact on daily life and psychosocial burden. Research shows remarkable similarities in the need for care across different rare diseases (e.g., coping with uncertainty, quality of life, holistic care, and social support). In this webinar, we will address these needs for rare diseases, and shed light on how to reach and support as many patients as possible.
You can register here for this event.
Details of other forthcoming eUROGEN webinars, as well as links to previous webinars, can be found here.