ERN eUROGEN Webinar: Defining strategies for successful management of vesico-vaginal fistulas
Posted on

2 March 2022

in News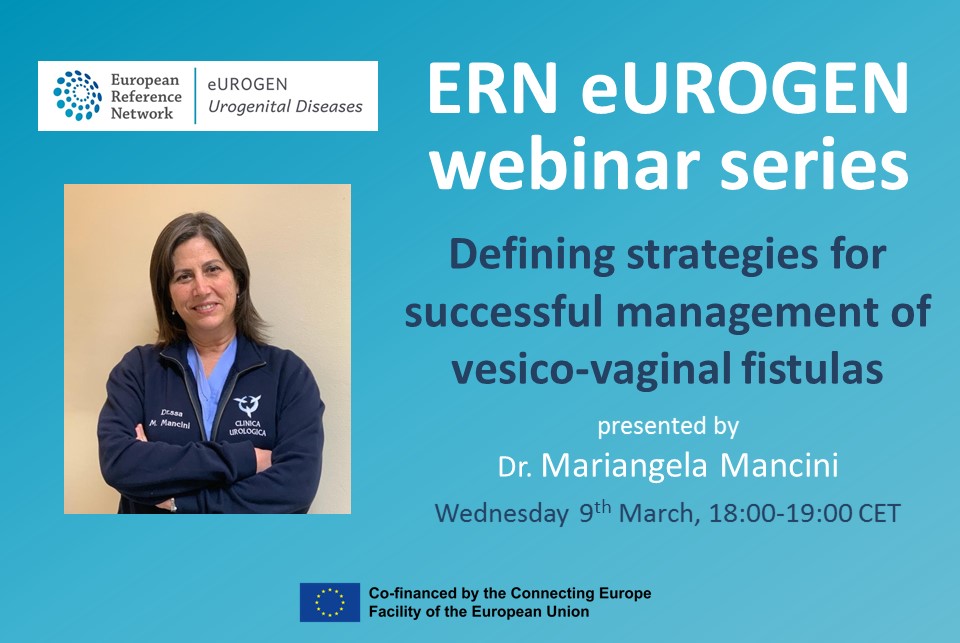 On Wednesday 9th March at 18:00 CET, we will be continuing our series of eUROGEN webinars.
Etiology, incontinence score, fistula size, and timing of surgery are not correlated with successful repair, although size is strictly associated with the length of the fistulous tract. The abdominal approach allows definitive cure even in the most challenging cases, when bladder reconstruction is necessary. An extraperitoneal transvesical approach is safe and successful in the majority of cases. Maximal results can be expected in centres of experience at the first attempt on a previously non-treated patient. Minimally invasive techniques, such as laparoscopy or robotic surgery, can reduce the invasiveness of the open approach, when properly performed. Standardization of surgical key points based on experience and centralization of care in referral centres, connected in international networks of expertise, are the keys to success.
This webinar will be presented by Dr. Mariangela Mancini, surgeon in the urological clinic at the University Hospital of Padua in Italy. It is aimed at both healthcare professionals and patient organisations.
You can register here for this event.
Details of other forthcoming eUROGEN webinars, as well as links to previous webinars, can be found here.