eUROGEN Webinar: Intermittent (self-)Catheterisation in children: Teaching, guidance and follow-up care by nurse specialists & urotherapists
Posted on

22 October 2020

in News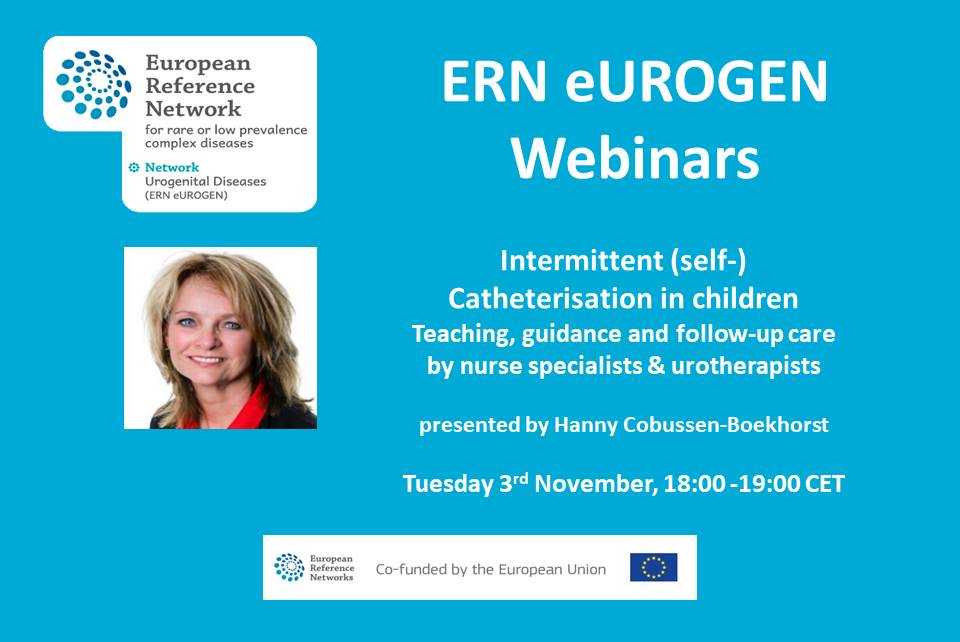 On Tuesday 3rd November at 18:00 CEST, we will be continuing our series of eUROGEN webinars.
This webinar will be presented by nurse practitioner Hanny Cobussen-Boekhorst (PhD, MANP, RN) from Radboudumc, Nijmegen in the Netherlands.
The introduction of Intermittent Catheterisation (IC) represented a urological revolution for patients with different (neurological) diagnoses and bladder-emptying difficulties. Nowadays, the technique of IC is applied to all age groups and has become an important therapeutic tool in paediatric urology. The goal of teaching IC is to provide a bladder-management program that promotes optimal health, self-esteem and independence.
From the very beginning, nurses were involved in this treatment and nowadays, in most countries, nurses teach and coach IC to patients. During the presentation the history and definition of IC are discussed, as well as describing various ways of teaching IC to children. This session is aimed at both healthcare professionals and patient groups.
You can register here for this event.
Details of other forthcoming webinars, as well as links to previous webinars, can be found here.