ERN eUROGEN Webinar: Perineal Groove – How (not) to treat?
Posted on

8 October 2021

in News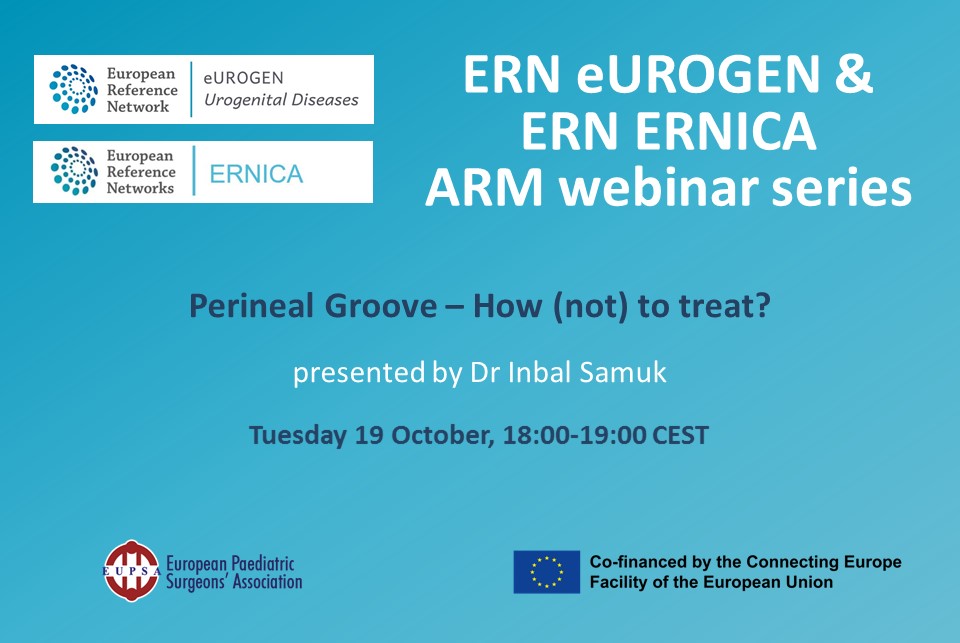 On Tuesday 19th October at 18:00 CEST, we will be continuing our series of eUROGEN ARM webinars.
This webinar will be presented by Dr. Inbal Samuk, senior consultant pediatric surgeon at Schneider Children's Medical Center, University of Tel Aviv.
Perineal groove is a congenital anomaly of the perineum frequently associated with anorectal malformations. This webinar provides an introduction to the perineal groove and presents the results of an international multicentric study conducted in the European Anorectal Malformation Network with regards to management and outcome.
The ARM webinar series covers all aspects of paediatric colorectal surgery, in particular (congenital) anorectal malformations. They are joint presentations between ERNs eUROGEN and ERNICA, and are supported by the European Paediatric Surgeons' Association (EUPSA).
You can register here for this event.
Details of other forthcoming eUROGEN webinars, as well as links to previous webinars, can be found here.