Launch of eUROGEN Webinar Programme
Posted on

21 June 2019

in News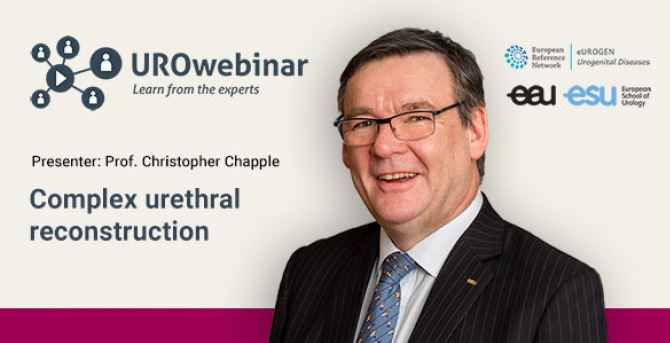 We're delighted to have launched our new eUROGEN webinar programme on 13 June, in conjunction with the European School of Urology (ESU). Prof Chris Chapple gave the first webinar on "Surgical approaches to rare and complex urethral conditions".
You can watch the full webinar on the EAU website here, or via Youtube here.
It was decided to deliver the eUROGEN webinars with the ESU in order to reach as many healthcare professionals as possible via their communication platforms. Future webinars will cover the disease areas within eUROGEN, in addition to specific topics requested by our patient representatives.