ERN eUROGEN Webinar: Penile cancer – a patient perspective
Posted on

23 April 2021

in News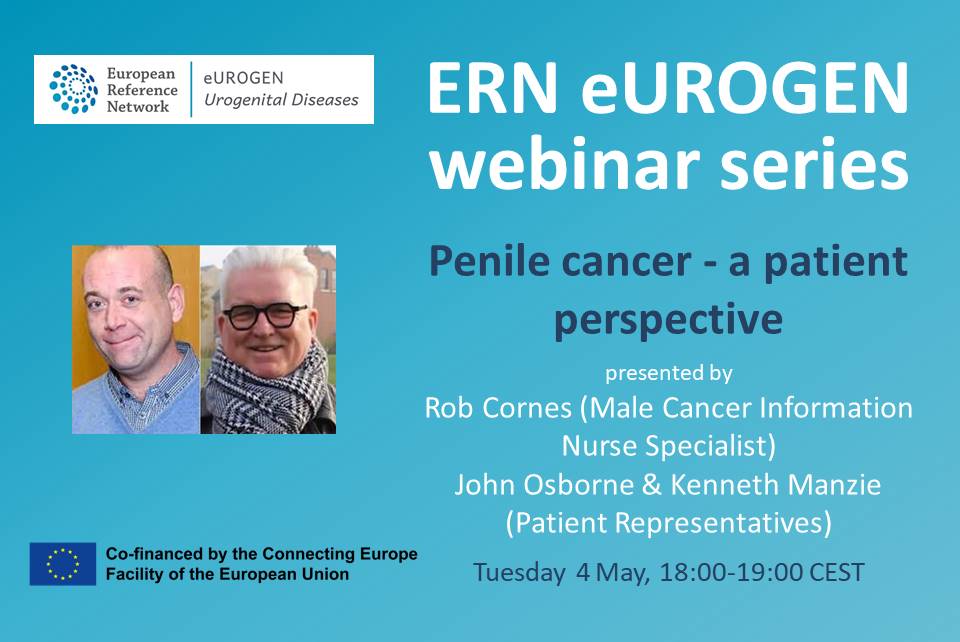 Tuesday 4th May at 18:00 CEST.
This webinar will firstly examine the facts and figures around penile cancer and how support can be provided to patients, particularly with a disease that can have such profound psychological, as well as physical, impacts. This will be led by Rob Cornes, Male Cancer Information Nurse Specialist at Orchid, the UK's leading charity working on those affected by or interested in prostate, testicular and penile cancer.
The second part of the webinar will be led by John Osborne, who will detail his own experiences of being a penile cancer patient. He now works as a patient advocate for penile cancer care, along with another patient, Kenneth Manzie.
Rob, John, and Kenneth are the representatives of the European Patient Advocacy Group (ePAG) for penile cancer within eUROGEN. This webinar is aimed at both health professionals and patient groups.
You can register here for this event.
Details of other forthcoming eUROGEN webinars, as well as links to previous webinars, can be found here.