Another Successful ERN Exchange Programme Visit
Posted on

16 August 2022

in News
Sharing Knowledge on Treatment for Children with Anorectal Malformation: A Successful ERN Exchange Programme Group Visit
Dr. med. Eberhard Schmiedeke, from the Kinderchirurgie team at Klinikum Bremen-Mitte (DE), writes: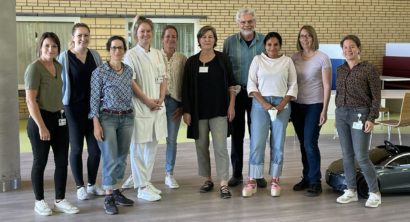 More than 20 years ago, a team from Bremen, DE, was trained in Multidisciplinary Behavioural Treatment of Defecation (and Micturition) Disorders (MBT) by the inventors in Nijmegen, NL. The ERN (European Reference Network) Exchange Programme has now made it possible to compare the experiences and developments made in the meantime.
The Klinikum Bremen-Mitte team consisted of five members: a nurse practitioner/case manager, two paediatric physiotherapists, a paediatric psychologist, and a paediatric surgeon. We spent two full days with the Nijmegen team, plus a get-together in private surroundings on the eve of the exchange, and a first evaluation on the third day, before leaving with the identification of ideas on how to improve our approach as the Bremen team.
The Radboudumc team consisted of a nurse practitioner, paediatric physiotherapist, paediatric psychologist, and paediatric surgeon. To make this meeting possible, several team members had postponed their annual leave, and the paediatric surgeon on the last day was simultaneously on-call – we are incredibly grateful and in their debt for their commitment and investment!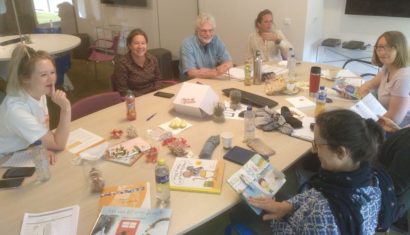 The visit (held from 12-15 June 2022) was successful, far beyond our expectations. The travel to Nijmegen allowed us to exchange knowledge to a depth we never reach in our everyday, crammed clinical life. The team in Nijmegen had set up a thorough program with plenum presentations and discussions of complex cases by both teams and breakout collegial expert meetings of psychologists, physiotherapists, nurse practitioners, and paediatric surgeons. The results of these were fed back into the plenum. Our exchange was completed with meetings with the research department (on MBT perspectives), with the ERN eUROGEN HCP Network Coordinator Representative, Prof. Wout Feitz, on the most up-to-date, promising developments in the ERNs, and with the team facilitating paediatric bowel management at home.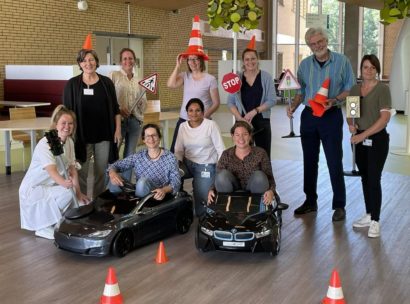 On top of this, we had the opportunity to see an exemplary prophylactic approach which avoids traumatising children with dilations of the neo-anus or any fearful or painful medical procedures: from a unique way of talking to the children (comfort talk©, over hypnosis), local anaesthetics and sedatives, through to general anaesthesia, all is done not to force children to do anything against their resistance.
The European Commission generously covered all travel costs through the ERN Exchange Programme via HaDEA and Ecorys.
In summary, this group visit provided great added value for all participants from both clinics. Without the stimulus and support of ERN eUROGEN, it would not have occurred. We thank our hosts, all colleagues who worked in our place while we were away, and the European Commission for this unique opportunity.
We are still accepting applications for visits to be made before 31 January 2023. Please look at the information on our Training and Education page to learn more about the ERN Exchange Programme, types of visits, and eligibility, and apply to be a visitor or host.