IRDIRC Orphan Drug Development Guidebook
Posted on

4 June 2020

in News
The commentary 'Boosting delivery of rare disease therapies: the IRDiRC Orphan Drug Development Guidebook' has been published in Nature Reviews – Drug Discovery.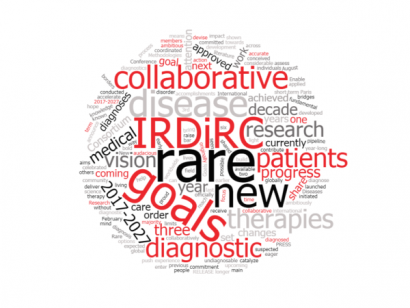 This guidebook, which has been authored by an International Rare Diseases Research Consortium (IRDiRC) Task Force, is aimed at facilitating drug development for rare diseases by organizing available tools into a standardized framework.
The Task Force worked for two years with over 20 experts in the field of rare diseases to help reach the IRDiRC goal of getting 1000 new therapies for rare diseases approved by 2027, with a focus on diseases without approved options.
The development of drugs for rare diseases is a challenge due to several limitations and obstacles, and the ODDG provides an innovative and unique model to expedite this process by systematically organizing the resources and tools available in Europe, US, and Japan.
The project mapped the ecosystem of research and drug development in rare diseases, compiled Building Blocks and prepared factsheets for each of them with correlated recommendations and advice.  By increasing the use of the tools available, delays in development timelines can be avoided, risks and costs reduced, and patient and regulatory acceptability improved.
Along with the IRDiRC, eUROGEN encourages the community at large to use this guidebook.