eUROGEN Webinar: Female Incontinence – from diagnosis to treatment in complex cases
Posted on

2 September 2020

in News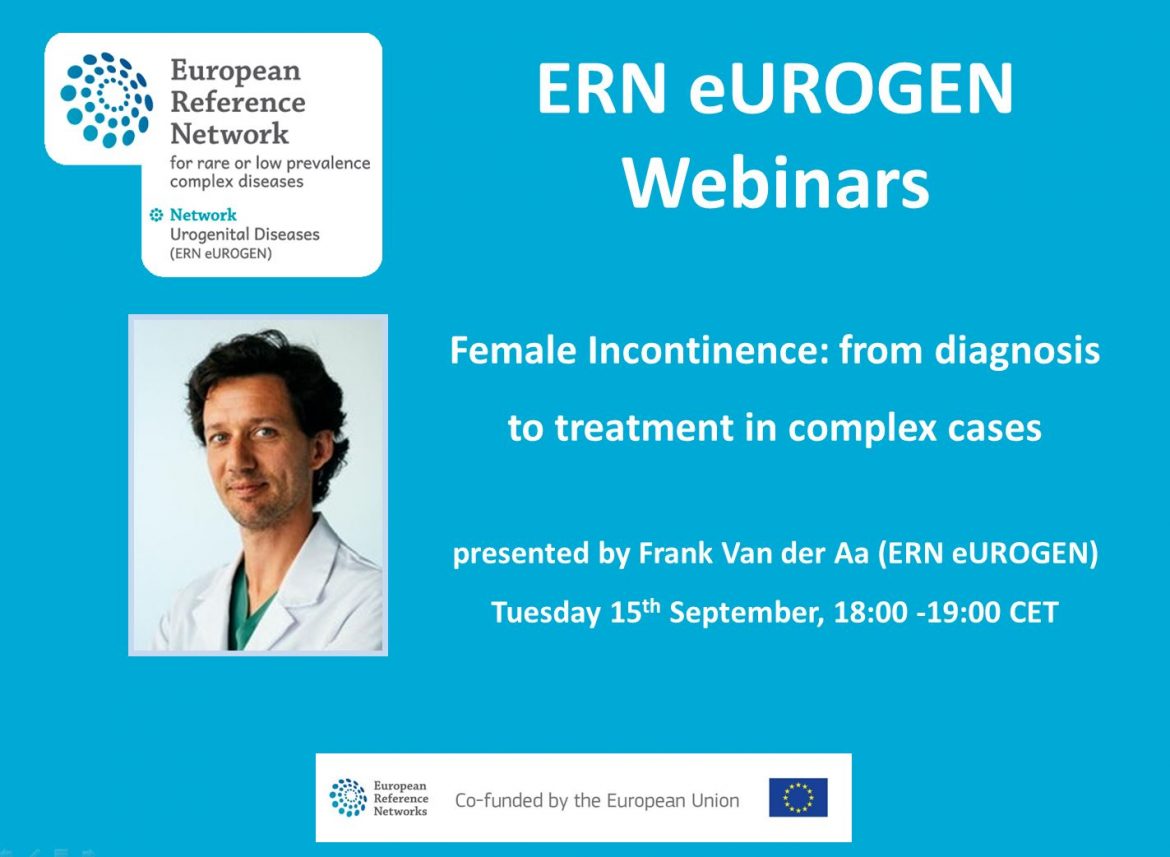 On Tuesday 15th September at 18:00 CEST, we will be continuing our series of eUROGEN webinars.
This webinar will be presented by Frank Van der Aa (MD, PhD) from University Hospital Leuven in Belgium, a specialist in female & functional urology and reconstructive urology. He is also the eUROGEN education lead for our functional urology workstream.
The diagnosis and treatment of complex female incontinence is challenging. It is mainly treated in expert centres where pooled experience exists. Solid evidence is non-existent in this field. In this presentation, we will cover some of the ways that these complex cases are approached in our centre and discuss current treatment algorithms.
You can register here for this event.
Details of other forthcoming webinars, as well as links to previous webinars, can be found here.