INNOVCare Project: Results demonstrate need for integrated care for rare disease patients
Posted on

20 September 2018

in News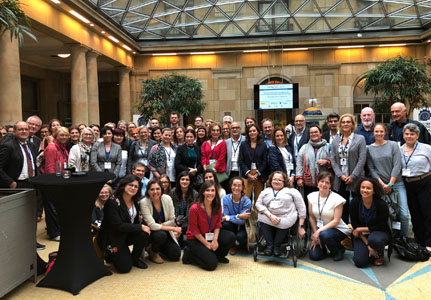 The results of the INNOVCare Project (Innovative Patient-Centred Approach for Social Care Provision to Complex Conditions) were announced at the final project conference in Brussels on 5 September, to 80 participants from 18 countries across all stakeholders.
The results demonstrate the importance of integrated care for people (and families of people) living with a rare disease, who need to access different types of care across various health, social and community services but who face complex pathways to access these services.
Patients and their family members are often forced to take on the challenging and time-consuming role of coordinating care between these different providers. 65% of the 3,000 rare disease patients and family members surveyed reported having to visit different health, social and local services in a short period of time.
This was the first Europe-wide survey on the everyday impact of rare diseases, which was conducted for the INNOVCare Project by EURORDIS's survey initiative Rare Barometer Voices. You can access the survey results here and read more here.